59 Essential Books Every Graphic Designer Should Read in 2023
Books. As designers, we all love them—whether it's a beautifully designed cover or a weighty tome on the history of design and its major sub-genres. Though, when it comes to books on the topic of graphic design, it's often hard to find the best ones to read. The best graphic design books can take you on an exciting journey of the imagination and transport you to new creative worlds.
So whether you've just started studying graphic design or are a seasoned professional and whether you're looking for a spot of inspiration or wanting to take a deep dive into how to make your designs inclusive, here are 59 essential reads, expertly curated by our Shillington Teachers and updated for 2022.
These are the kind of books we'd recommend to Shillington students, as they actively research graphic design for their studies and design briefs at our six campuses around the world. From classics of the discipline to the best of new releases, these books should be on every designer's reading list.
1. Extra Bold: A Feminist, Inclusive, Anti-Racist, Nonbinary Field Guide for Graphic Designers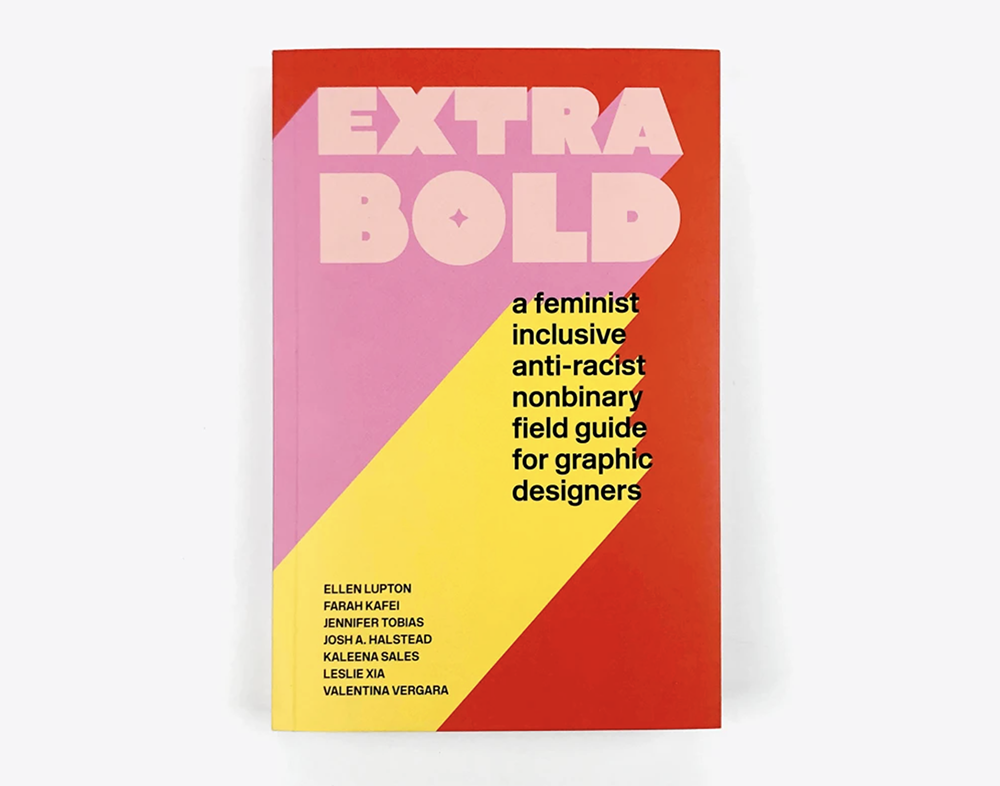 Potentially the most important book for graphic designers ever. Written by seven designers: Ellen Lupton, Farah Kafei, Jennifer Tobias (who also illustrated the book!), Valentina Vergara, Josh A. Halstead, Kaleena Sales and Leslie Xia, Extra Bold is a design career guide for everyone. Through interviews, essays, typefaces, biographical sketches and projects from contributors with a variety of racial and ethnic backgrounds, abilities, gender identities, and positions of economic and social privilege. The zine/self-help manual/comic book/manifesto/survival guide covers theory, history, work and interviews to create this absolutely essential read. It's what we've all been waiting for!
2. The Package Design Book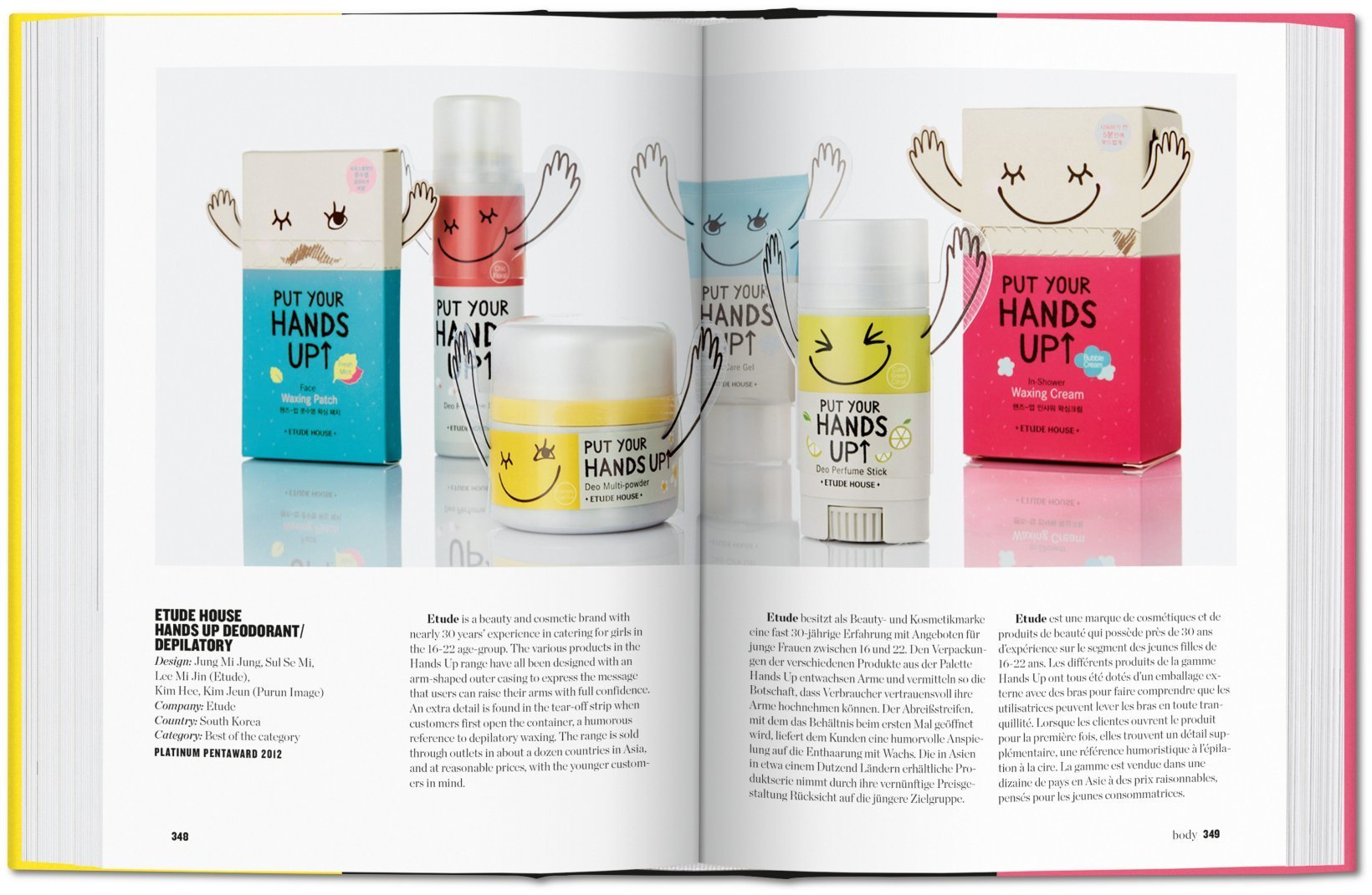 Published in English, French and German, The Package Design Book is any packaging designer's bible. A collaboration between publisher Taschen and the Pentawards, The Package Design Book is over 650 pages of the finest packaging that the world has to offer across food and beverages, luxury and everywhere else. It starts off looking at the winners of the Diamond Pentawards—the absolute cream of the crop of packaging design.
3. Graphic Design School: The Principles and Practice of Graphic Design by David Dabner, Sandra Stewart and Abbie Vickress
As the title suggests, Graphic Design School introduces visual design for modern media and breaks it down in a way that's easy to follow for any student pursuing a creative discipline. Now in its seventh edition, it explains the fundamentals of design in theory and then offers practical examples from modern media, including web, app, social media, magazines, websites and books. You're introduced to the latest in graphic design software, as well as traditional printing techniques such as risograph and screen printing. There are illustrations throughout, as well as case studies, designer biographies and student assignments for testing skills and concepts
4. Mismatch: How Inclusion Shapes Design by Kat Holmes
Designer Kate Holmes' Mismatch is an investigation into how inclusive methods can build elegant solutions that work for everyone. In her book, Holmes demonstrates how certain design practices can create exclusion—for example, how colour choices can make an app unusable for people—whilst advocating how design can do the opposite and actually foster inclusion. Through projects and case studies of pioneering inclusive designers, who have often been influenced by their own experiences of exclusion, Holmes shows how inclusion can create innovation and allow design and designers to grow. Crucial reading for the future of design.
5. Logo Modernism (Design) by Jens Muller
Modernist aesthetics in architecture, art and product design are familiar to many. In soaring glass structures or minimalist canvases, we recognise a time of vast technological advance which affirmed the power of human beings to reshape their environment and to break, radically, from the conventions or constraints of the past. Less well known, but no less fascinating, is the distillation of modernism in graphic design.
This unprecedented publication, authored by Jens Müller, brings together approximately 6,000 trademarks, focused on the period 1940–1980, to examine how modernist attitudes and imperatives gave birth to corporate identity.
6. Typographic Systems of Design by Kimberley Elam
Typography is nothing if not a complex beast, tasking the designer to balance so many competing factors including hierarchy, order of reading, legibility and contrast, to name but a few. In this authoritative book, Kim Elam explores eight major structural frameworks beyond the grid including random, radial, modular, and bilateral systems.
Each system is explained and explored to give you a better understanding of these intricate complex arrangements. This, in turn, will help you to fluidly organise your text and images within a structure, combination, variation or a singular structure. A must-read for both students and professionals alike.
7. How to… by Michael Bierut
Protégé of design legend Massimo Vignelli and partner in the New York office of the international design firm Pentagram, Michael Bierut has had one of the most varied careers of any living graphic designer.
In this must-have book, Bierut presents 35 projects that illustrate the breadth of activity that graphic design encompasses today, his goal being to demonstrate not a single ideology, but the enthusiastically eclectic approach that has been a hallmark of his career. Inspiring, informative and authoritative, it's become the bible of graphic design ideas.
8. The History of Graphic Design Vol 1 & 2 by Jens Muller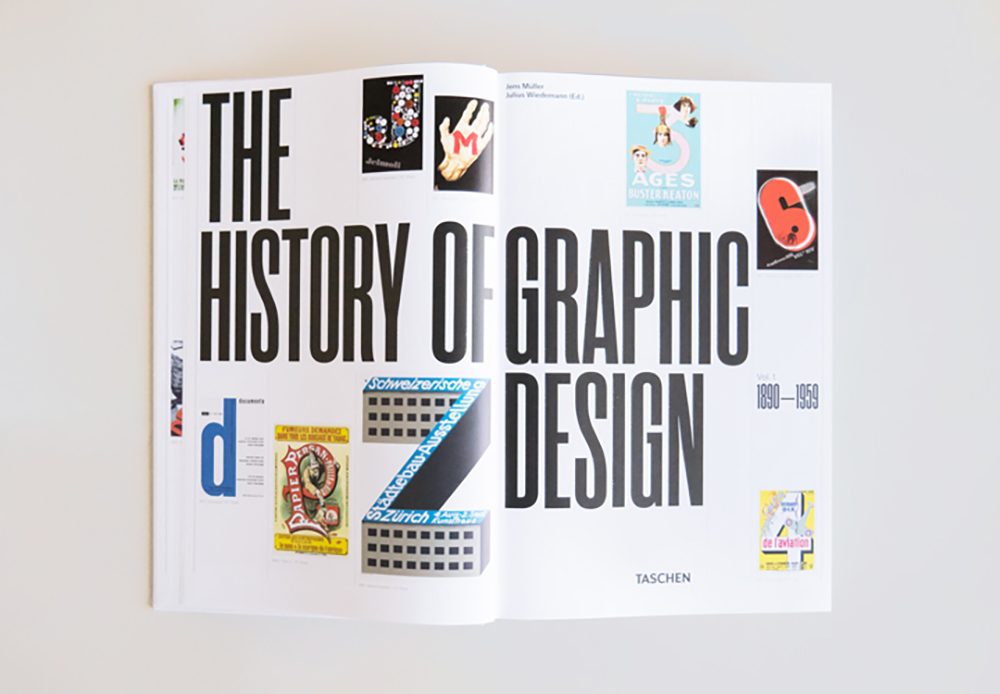 Across two volumes and 960 pages, Jens Muller's History of Graphic Design covers graphic design from 1890 to today. That's 131 years of the finest that graphic design has and has had to offer.
That sounds like a lot to take in, and it is. But this lovingly conceived reference is organised and laid out in a way that's easy to digest. Across the two volumes, year-by-year spreads are combined with in-depth features on landmark projects, profiles of industry leaders, and visual timelines of each decade. It all adds up to a must-read for anyone involved in graphic design.
Buy the books: Vol.1 and Vol. 2
9. Make Time for Creativity by Brandon Stosuy
Make Time for Creativity is call to find space for your most meaningful work. Author Brandon Stosuy, co-founder of The Creative Independent, wants to help you find time to express yourself and develop your talents—and this book is how he does it. Taking a breadth of experience from a diverse network of working artists, the author shows how creativity can and should be prioritised in life and work. Make Time For Creativity touches on work-life balance, daily rituals, intentions, meeting goals and even taking time off creativity. A fascinating read that is useful for any designer or creative to learn how to spend their time wisely.
10. 100 Ideas That Changed Graphic Design by Steven Heller and Veronique Vienne
A good idea can change the world, and here are 100 that did exactly that. This fascinating book chronicles the most influential ideas that have shaped industrial and product design. From the origins of modern design in the craft movements of the 19th and early 20th century and the changes brought about by mass production, the book traces the most important ideas in design through the modern movement and post-war consumer society to more recent ideas such as open source and biomimicry.
Arranged in chronological order, each of the 100 ideas is presented through a combination of text and images, which explores when it first evolved and the impact it's had on the world. Even if you're not specifically working in product design, it's an invaluable background for anyone working in design that will help you see the modern world in a whole new perspective.
11. Big Type
Typography fan? Of course you are—you're a graphic designer! Big Type from industry favourites Counter-Print is a celebration of typography-led design and identity work. Featuring interviews with top agencies such as PORTO ROCHA and detailed descriptions of many of the projects, Big Type is your new go-to for type-based inspiration. It also comes with three different covers in grey, blue and green so you can pick the one which coordinates best with your book shelf.
12. Design is Storytelling by Ellen Lupton
Writer, curator, educator and designer Ellen Lupton has written a playbook for creative thinking. Her book links design and storytelling and shows how, through both, you can bring ideas to life. Design is Storytelling is aptly set out from a narrative point of view—guiding budding and practicing designers alike on how to harness the narrative power of their work. Lupton teaches her readers how to use their design to stir emotions, build empathy, articulate values and convey action. A worthy addition to any designer's bookshelf.
13. How Design Makes Us Think by Sean Adams
The full title of this book by Sean Adams is How Design Makes Us Think and Feel and Do Things—and that's no lie. Adams' book delves in further than just the aesthetics of design. He picks apart how design can convince us of a certain way of thinking, in both an overt and covert manner. Through examples, not just from graphic design but also product design, industrial design and architecture, Adams illustrates how design can inspire, provoke, amuse, anger or reassure us and the reasons why it does this. An important book for designers that will make you consider how to create design with the best intentions—and the responsibility they have to do so.
14. British Rail Corporate Identity Manual
This book collects the many individual sheets of the original 1965 British Rail Corporate Identity Manual into a unique singular volume. Funded by Kickstarter and curated by London-based graphic designer Wallace Henning, this project was a real labour of love and it shows through on each and every page.
Featuring everything from the publicly owned rail provider's symbol, logotype, lettering and colour palette to guidance on signposting, vehicles, stationery and uniforms, everything is laid out beautifully, and there are accompanying essays and interviews to boot. As a classic case study of a design system that met the test of time, this is a superb source of guidance and inspiration to any modern-day designer.
15. Stitt: Autobiographics by Alexander Stitt
Stitt Autobiographics is a pictorial record of the 50-year professional life of graphic designer Alex Stitt, who has been the hand behind many aspects of Australia's culture since the 1950s, and has been described by Phillip Adams as one of the country's most under-recognised creative talents. If you want to discover his account of the how, why and for whom Stitt worked for, then this book uncovers everything, including 1,800 illustrations, comic strips, storyboards and film title frames.
16. Upstart!
With an eye-catching pink cover, Upstart! is gestalten's guide to visual identities for start-ups and new businesses. Perfect for both designers and entrepreneurs, Upstart! takes a dive into branding work from across the world—from cannabis dispensaries in Portland to architecture studios in Melbourne. Each project features a detailed description paired with a two page spread of glorious, full colour photos—sure to provoke jealousy and some serious inspiration in good measure.
17. Dear Client by Bonnie Siegler
Maybe this book is in the wrong place, it's not necessarily for designers. Instead it's for those who hire designers—but this still means that it's an important book to have in your shelf. Bonnie Siegler breaks her book into 46 honest, friendly lessons which help to bridge the gap between designer and client. It demonstrates how to approach and talk to creatives—how they will listen and how to listen to them—through humourous lessins such as 'Don't Say 'Make it Yellow" and 'Serve Lunch During Lunchtime Meetings'. In other words, it teaches you how to articulate your visual goals and set a clear direction—so, designers should probably read it too.
18. Why Fonts Matter by Sarah Hyndman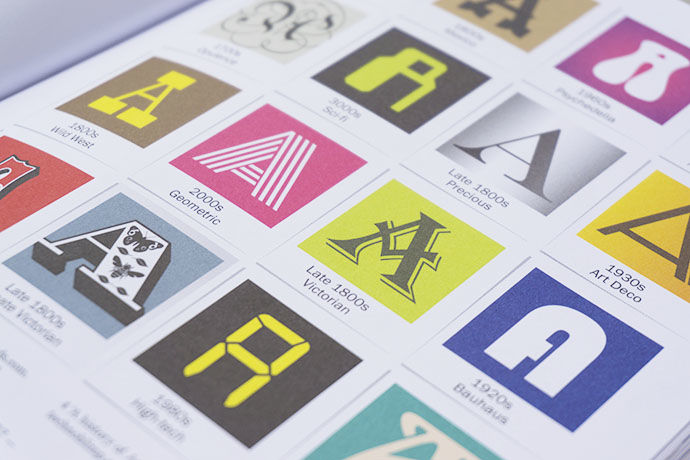 Fonts have different personalities that can create trust, mistrust, give you confidence, make things seem easier to do or make a product taste better. They're hidden in plain sight, they trigger memories, associations and multi-sensory experiences in your imagination. This book by Sarah Hyndman—who has joined us for guest lectures at Shillington—opens up the science and the art behind how fonts influence you and explains why certain fonts or styles evoke particular experiences and associations.
19. Type: New Perspectives in Typography by Scott Williams
This selection of typographic design, edited by leading typographers A2/SW/HK, showcases more than 100 carefully selected contemporary designers, including the best examples of their current work, and also features an introduction by Rick Poynor.
20. Watching Words Move by Ivan Chermayeff and Tom Geismar
This legendary document of typographic creativity, after nearly fifty years of Watching Words Move, is now available for the first time as a trade book. New essays by top designers add value even for those already familiar with the original text.
21. What Images Really Tell Us: Visual Rhetoric in Art, Graphic Design, and Advertising by Massimo Mariani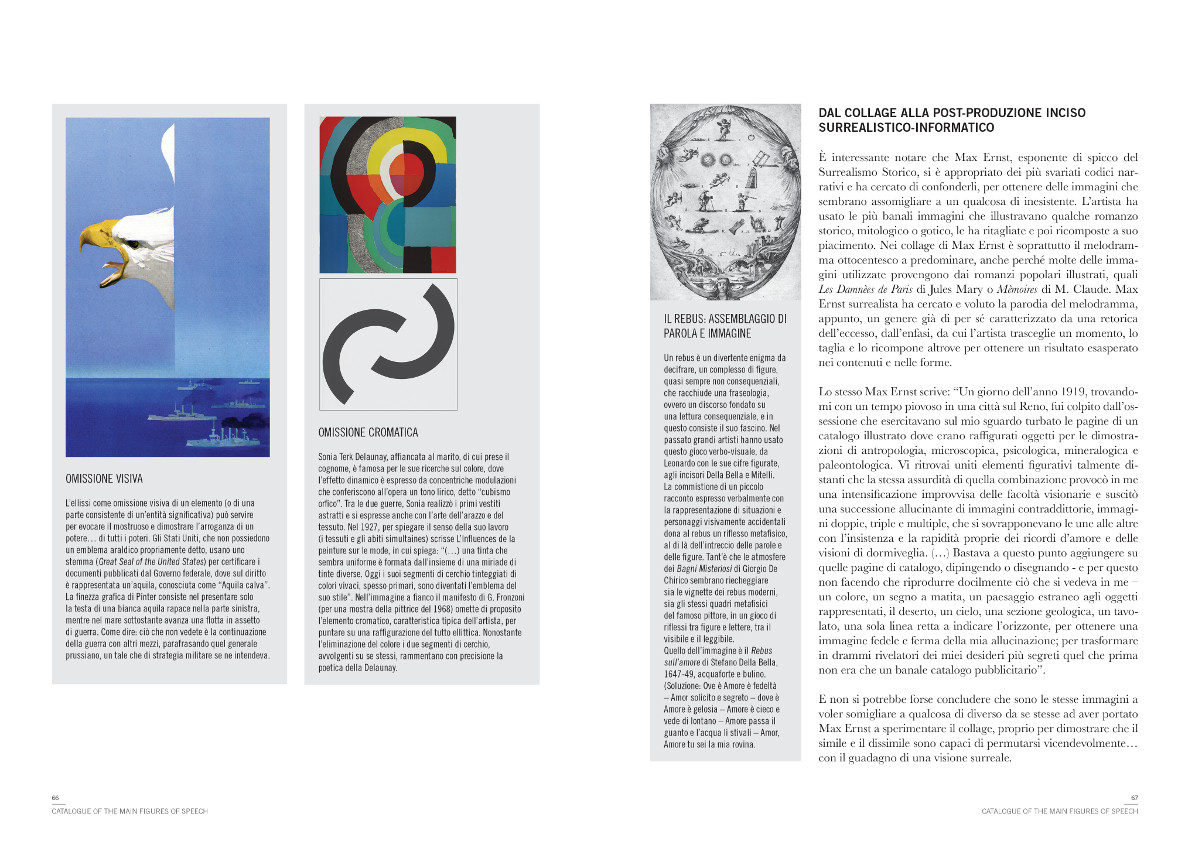 How do images hold and convey meaning? It might sound like an easy question, but there's a lot more involved than you might think, and it's a subject that every creative needs to consider carefully. The book examines the metaphors, metonymies, hyperboles and other concepts that inform our visual language and the power of its meaning. It will help you understand images, and thus be able to use them more effectively in your work.
22. Branding In Five and a Half Steps by Michael Johnson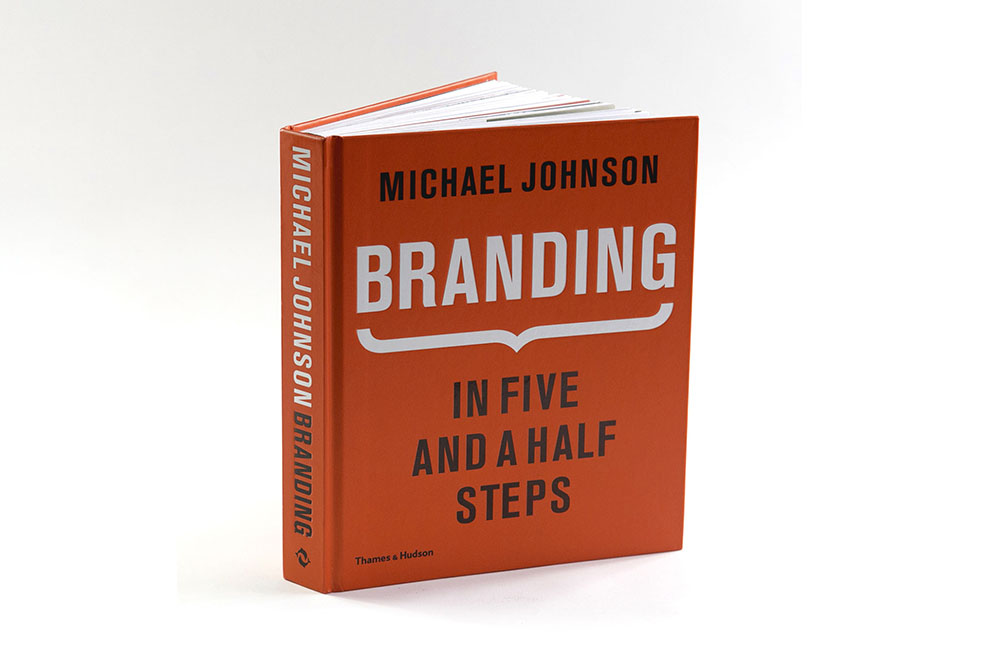 Virgin Atlantic, Think London, BFI, Christian Aid, MORE TH>N—what do you all these things have in common? They were all branded by Michael Johnson, founder of Johnson Banks, and award-winning graphic designer and brand consultant. In this book, Johnson strips down brands to their basic components to help show how and why we might chose one brand over another. Through case studies and over 1000 illustrations, shows how to create the simplest and most compelling brands in, as the title suggest, five and a half easy steps.
23. M to M of M/M (Paris) Vol. 1 and 2
Founded in 1992, M/M (Paris) is the brainchild of French graphic designers Michaël Amzalag and Mathias Augustyniak. Now on its second volume, M to M of M/M (Paris) is an incredible insight into their studio's radical creative output. Each volume features over 800 images of their projects including their famous work with fashion designers including Alexander McQueen and Louis Vuitton and musicians such as Kanye West and Björk. The books also feature with interviews with some of their fellow creative luminaries, including graphic designer Peter Saville and curator Hans Ulrich Obrist.
24. Look Both Ways by Debbie Millman
Debbie Millman is a designer that needs no introduction. Born out of her excellent podcast Design Matters and 25 years of working in the design business, Look Both Ways is a series of illustrated essays on the intersection of life and design. An examination of the close relationship between design and everyday life, it covers life, art, love, design, tunes, brands, poetry, shame and physics. Each beautifully illustrated essay reveals the magic and wonder of the world around us and a glimpse into the mind of one of the world's most interesting designers.
25. Extra-Curricular by Jacob Lindgren et al.
Published by Dutch exhibition space, bookshop and office Onomatopee, Extra-Curricular is an exploration of the alternative ways to learn graphic design, inclusing self-organised learning and experiments. Curated by Chicago-based designer and writer Jacob Lindgren, the book is a collection of texts from designers and organisations across the world, including Decolonising Design, James Langdon, Stefanie Rau and more. The book aims to serve as a point of departure for further experimentation and discussion—selling itself as an incomplete inventory.
26. Paula Scher: Works by Unit Editions
This stunning monograph covers Paula's early days in the music industry as an art director with CBS and Atlantic records; the launch of her first studio, Koppel & Scher; and her 25-year engagement with Pentagram. It also provides an up-to-date look at Paula's idiosyncratic hand-painted maps, part of her prolific artistic practice that complements her still-growing graphic legacy.
27. Can Graphic Design Save Your Life? by Lucienne Roberts
The second and updated edition of this ambitious book examines the varied and vital relationship between graphic design and health, focusing on work that demonstrates how communication strategies and visual languages are employed to persuade, inform, prevent and ultimately protect.
Download our 
"Guide to a career in Graphic Design"
The Ultimate Guide on how to learn Graphic Design even if you are a beginner.
28. CAPS LOCK: How Capitalism Took Hold of Graphic Design, and How to Escape From It
Through simple to understand language and some excellent visual, CAPS LOCK unpicks how graphic design and capitalism are inextricably linked. It shows that things that uphold capitalism—banknotes, branding, adverts—would not exist without graphic design. Through case studies, the book shows how designed objects relate to capitalist societies and cultures and examines how designers support and uphold the market economy. To counteract this, CAPS LOCK closes with six radical design initiatives which oppose capitalise thought—to inspire designers to stand against the capitalist mechanisms. A fascinating look at the possible future of design.
29. Grid Systems in Graphic Design by Josef Müller-Brockmann
Originally published in 1999 and now in its 9th edition, this book is a classic guide to graphic design and layout technique, and a must-read for any modern-day student or working designer.
Written by professionals for professionals, this book addresses all of the major problems that can be encountered in the design of grid-based systems and offers precise directions in how to overcome them, along with useful, real-world examples. In doing so, it builds on systems of functional typography and graphic design that have been in development since the 1920s and brings them up-to-date to solve the challenges of today's designer.
30. Women Design by Libby Sellers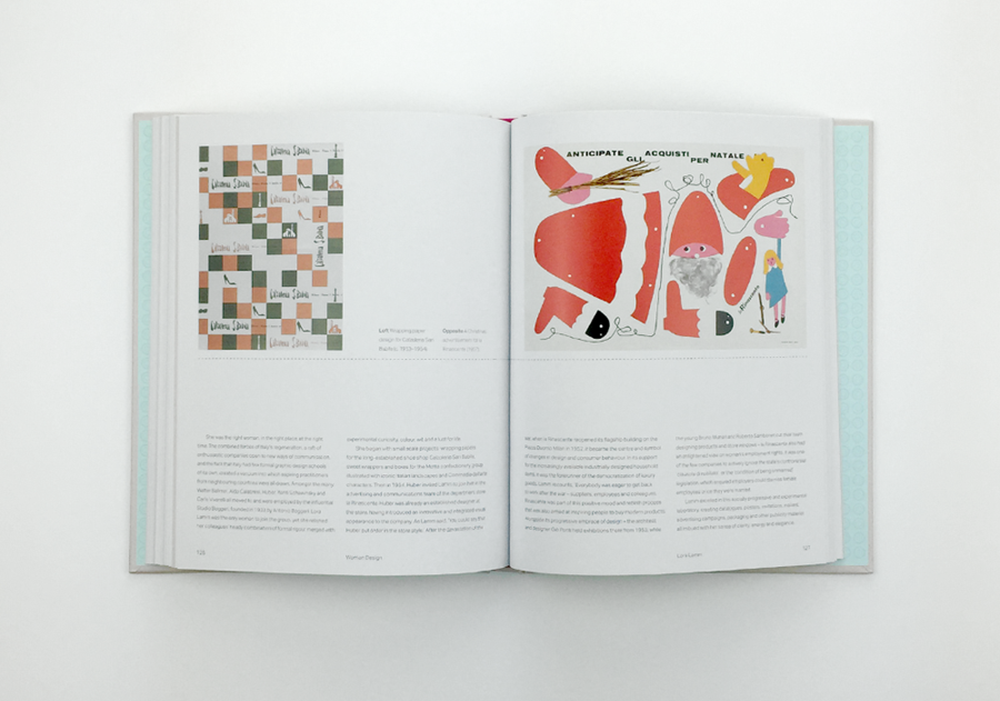 From architects and product designers to textile artists and digital innovators, Women Design profiles a selection of the most dynamic female designers from the modern era, showcasing their finest work and celebrating their enduring influence.
31. Analog Algorithm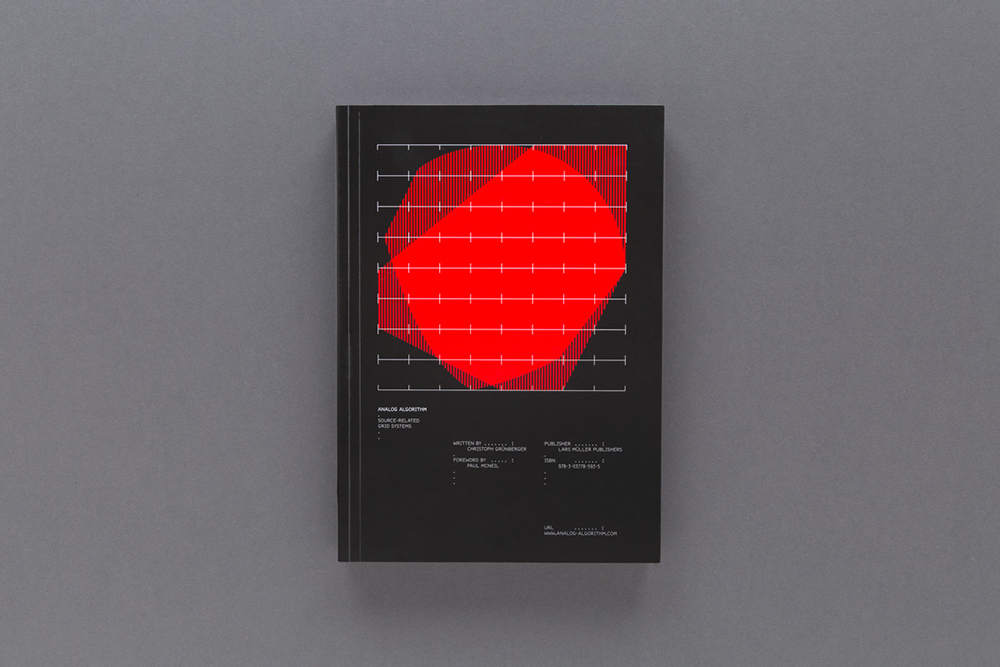 A beautiful book designed by Christoph Grünberger, Analog Algorithm is a tool kit to create new forms. The book offers the reader techniques to develop new forms, fonts, logos and patterns dealing with every designer's best friend—the grid. The fluidity of the book, as both workbook and inspiration, allows designers to find analog forms—with an infinite number of possibilities. Analog Algorithm transforms the designer into inventor, interpreter or curator.
32. Special Edition
Presenting a medley of playful and masterfully crafted designs from around the world, Special Edition focuses on product packaging that stands out for its engaging concept, unexpected choice of material or artistically elaborate design. Tailored to celebrate a unique product or extend a brand, these solutions come often about as the result of a one-off creative collaboration.
33. Start Me Up!: New Branding for Businesses by Robert Klanten
Little brand, big effect: In the age of startups and a new generation of entrepreneurs, corporate design is being redefined through distinctive visual creativity. Never before has there been more enthusiasm surrounding entrepreneurship. Today, young entrepreneurs across the globe are relentlessly developing innovative products and services.
Fresh businesses and social initiatives are appearing in industries ranging from fashion to farming, from high-tech to creative handcraft. These companies are run by passionate professionals who are well aware that following their vision is just as important as continuously communicating their vision's brand.
Corporate branding works as an extension of a business by visually expressing its concept, so it is no surprise that new stories require a new visual language. Start Me Up! presents a wide range of original examples for inspiration and is a comprehensive compendium of innovative corporate design for a new generation.
34. DESIGN(H)ERS: A Celebration of Women in Design Today
This much-awaited book features the work of 30 talented women, including Jessica Walsh from Sagmeister & Walsh, Verònica Fuerte of HEY, Yah-Leng Yu of Foreign Design Policy Group and doodle artist Hattie Stewart. It also features insightful interviews that bring to light the thoughts and stories behind their successful careers, along with a foreword by Roanne Adams of RoAndCo Studio.
Designed by an all-women team, and covering a wide range of backgrounds, crafts and skills, the work is reproduced beautifully, often across full double-page spreads. All in all, this is a book that serves to inspire and encourage the creatives of the future.
35. Articulating Design Decisions
A truly essential book for any graphic designer whether they're new to the industry or seasoned, Tom Greever's Articulating Design Decisions is a practical guide of how to communicate your work to clients and other non-designers. Full of practical knowledge, including principles, tactics and actionable methods for presenting and talking about your designs and the decisions you took to create them. Even handier—the book also teaches you how to teach your clients on how to work with designers.
36. Women in Graphic Design 1890-2012 by Gerda Breuer
Why are there so few women in the history of design? Why do previously well-known women become forgotten, and at what point can someone be considered successful? Do women create differently to men? What effects of the gender debate are noticeable in today's everyday working life, and are women judged today solely on the basis of their quality of work?
This book prompts a look beneath the surface: with numerous contributions from design historians, programmatic texts and a comprehensive collection of biographies, alongside interviews with internationally recognised female designers such as Irma Boom, Paula Scher, Sheila Levrant de Bretteville, Julia Hoffmann and Tina Roth Eisenberg.
37. Moholy-Nagy and the New Typography: A-Z by Petra Eisele, Isabel Naegele and Michael Lailach
A Bauhaus professor of the early 20th century, László Moholy-Nagy has been largely forgotten in the world of typography, but this book sets out to correct that historical wrong. Featuring recently discovered, previously unpublished materials from the archives of the Kunstbibliothek in Berlin, it explains how Moholy-Nagy and his contemporaries smuggled their avant-garde sensibilities into the commercial advertising world, via a style he dubbed "The New Typography", changing it forever.
38. Fake Love Letters, Forged Telegrams, and Prison Escape Maps: Designing Graphic Props for Filmmaking by Annie Atkins
The design of graphic objects for film sets isn't a subject that gets a lot of media attention, but movies just wouldn't be the same without them. This fascinating behind-the-scenes read looks at how graphic props such as invitations, letters, tickets and packaging are designed in painstaking detail, as Dublin-based designer Annie Atkins invites readers into her creative process.
39. Letraset: The DIY Typography Revolution
A book four years in the making, The DIY Typography Revolution is a comprehensive of Letraset—the rubdown lettering system that revolutionised typographic expression and typography in general. Taking in the full history of Letraset, from its early days as a user-unfriendly wet system to its later glory years as a truly democratic, easy-to-use alternative to professional typesetting, and its present-day revival amongst those who recognise its true typographic excellence. The books combines fascinating relics of Letraset's past with essays by designers and interviews with some mega fans, such as Mr Bingo and Freda Sack. As with most titles published by Spin, it's also an absolute delight to look at.
40. The Graphic Design Reference & Specification Book
This book's subtitle is "everything graphic designers need to know every day" is definitely true. Far from the glossy tomes of design work we see elsewhere on this list, the Reference & Specification Book presents practical knowledge that designers need to know when they're working—all those little details that can truly make or break a piece of design: how much space to leave in the gutter when designing barrel folds, what proofreaders' symbols mean and so, so much more is housed conveniently within this book's 320 pages.
41. Logotype by Michael Evamy
Logotype is the definitive modern collection of logotypes, monograms and other text-based corporate marks. Featuring more than 1,300 international typographic identities, by around 250 design studios, this is an indispensable handbook for every design studio, providing a valuable resource to draw on in branding and corporate identity projects.
42. Mid-Century Modern Graphic Design by Theo Inglis
Mid-Century Modern architecture and furniture has had a huge renaissance in the last few years, so this beautiful designed tome by graphic designer Theo Inglis tries to add Mid-Century Modern graphic design to the cultural zeitgeist. Covering book covers, record sleeves, posters, advertising, typography and illustration, this book covers designers from around the world which showcase the experimentation and energy of the period. Over 600 pages, hundreds of full colour illustrations, Inglis covers everything from the film posters of Saul Bass to Miroslav Šašek's children's books.
43. The Visual History of Type by Paul McNeil
Typography is not just a technical craft, but one steeped in history and tradition. Each typeface and type system is fundamentally about standing on the shoulders of giants, and so understanding the history of type will help you to make informed and creative decisions for your modern-day projects. This book, then, contains a comprehensive survey of the major typefaces produced since the advent of printing, from movable type in the mid-fifteenth century to the current period.
Arranged chronologically to provide context, more than 320 typefaces are displayed in the form of their original type specimens or earliest printing. Each entry is supported by a brief history and description of the key characteristics of the typeface. This book is perfect for graphic designers, educators, historians and design students, as well as anyone else fascinated by type.
44. Dot Line Shape
Potentially our favourite title on the list, Dot Line Shape does exactly what it says on the tin. Put together by viction:ary, who always produce the most beautiful of books, Dot Line Shapes gathers up a comprehensive collection of projects, both design and illustration, that use, you guessed it, dots, lines and shapes in clever ways to produce incredible designs. The book showcases the way these most basic elements can be used in the most surprising of ways—with infinite possibilities.
45. Designing Brand Identity by Alina Wheeler
This best-selling guide outlines a universal five-stage process for brand development and implementation. From research and analysis through launch and governance, it provides in-depth guidance on all aspects of the process and describes the best practices that build better brands.
First published in 2009, this book was updated in late 2017 to incorporate emerging trends and technologies. This updated fifth edition now includes new and expanded coverage of social media cross channel synergy, crowdsourcing, SEO, experience branding, mobile devices, wayfinding and placemaking, with 30 all-new case studies of top brands from various industries around the world.
46. Identity: Chermayeff & Geismar & Haviv by Alexandra Lange
Identity: Chermayeff & Geismar & Haviv showcases a body of work spanning 60 years from the seminal New York design firm founded in 1957 by Ivan Chermayeff and Tom Geismar. The firm's contribution to design has shaped the way corporate identity programs influence culture.
47. Indie Type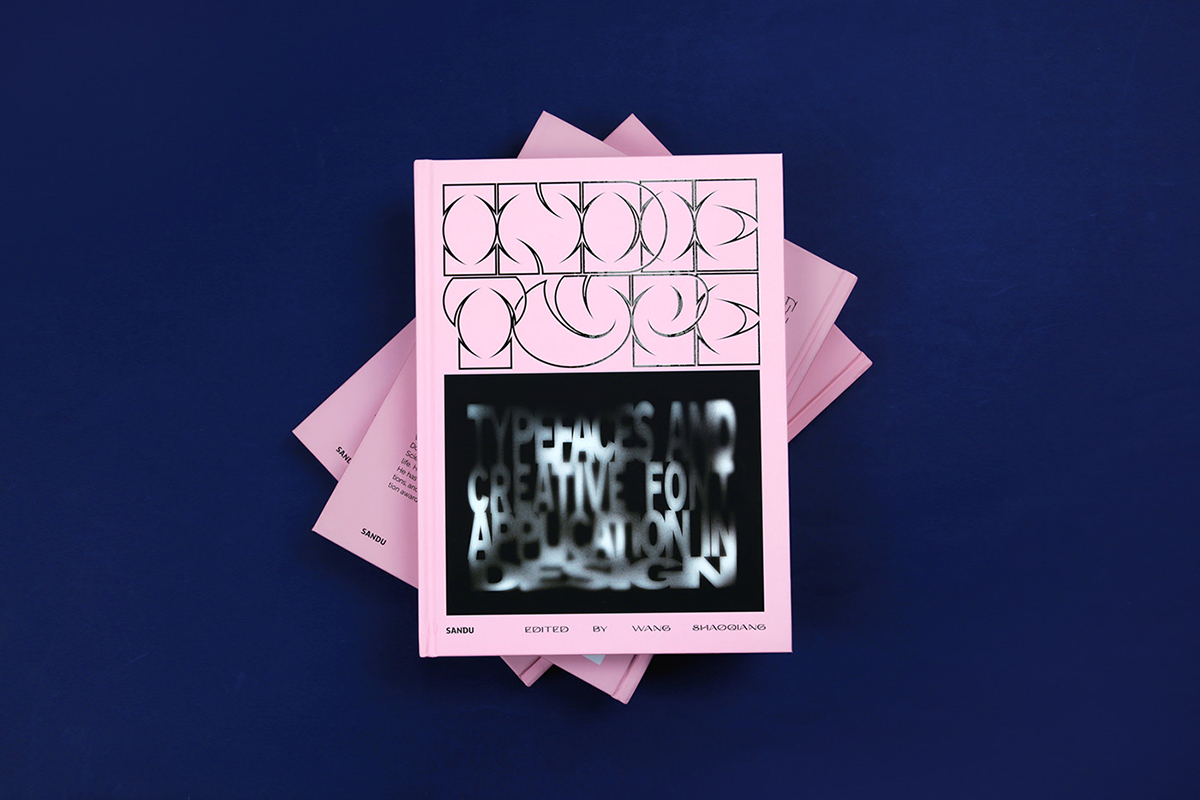 The ultimate source of typographic inspiration, Indie Type is an exploration of innovative, aesthetically pleasing and adaptable typefaces that have been used in projects across the world and a scope of different languages. Designed by Pan Yuhua, the book also features interviews with 5 typeface designers who delve into the processes behind designing a typeface, including how it was created and how it can be used in a design. Looking for a typeface that's out of the ordinary? Then this might be the perfect book for you.
48. A Dictionary of Color Combinations
A Dictionary of Color Combinations was originally published in 6 volumes in the 1930s by Sanzo Wada, a Japanese artist, teacher, costume and kimono designer. Way ahead of his time, the work that Wada developed blended traditional and Western colour combinations, laying the way for contemporary colour research. This beautifully designed book offers 348 groundbreaking colour combinations, relevant now as they were 90 years ago.
49. Print Matters: The Cutting Edge of Print
In an attempt to examine the cutting edge of printmaking, this book brings together an amalgam of print designs that have gone beyond pure digital printing. Through more than 110 samples of recent graphic identities, packaging, communications and book designs, it offers a professional look into the use of varnish, foil-stamping, die-cut, thermal prints, technical folds and many more, with design specifications.
50. Know Your Onions: Graphic Design by Drew de Soto
The focus of this book is on practical tips and pointers to help you be a better designer. The closest thing you'll get in print to having a real-life graphic design mentor, it will guide you through the fundamental processes of generating ideas, developing your concepts, and putting them into practice.
Designed like a notebook, in which all the authors' tips and knowledge have already been added, there is a light and accessible tone throughout this book. But that doesn't mean it's not comprehensive; in fact, it covers all of the main techniques of graphic design and its digital implementation and will teach you both how to think like a creative and act like a businessperson. It also includes blank pages that allow you to add specific notes that are relevant to your own studio, suppliers or clients.
51. The User Experience Team of One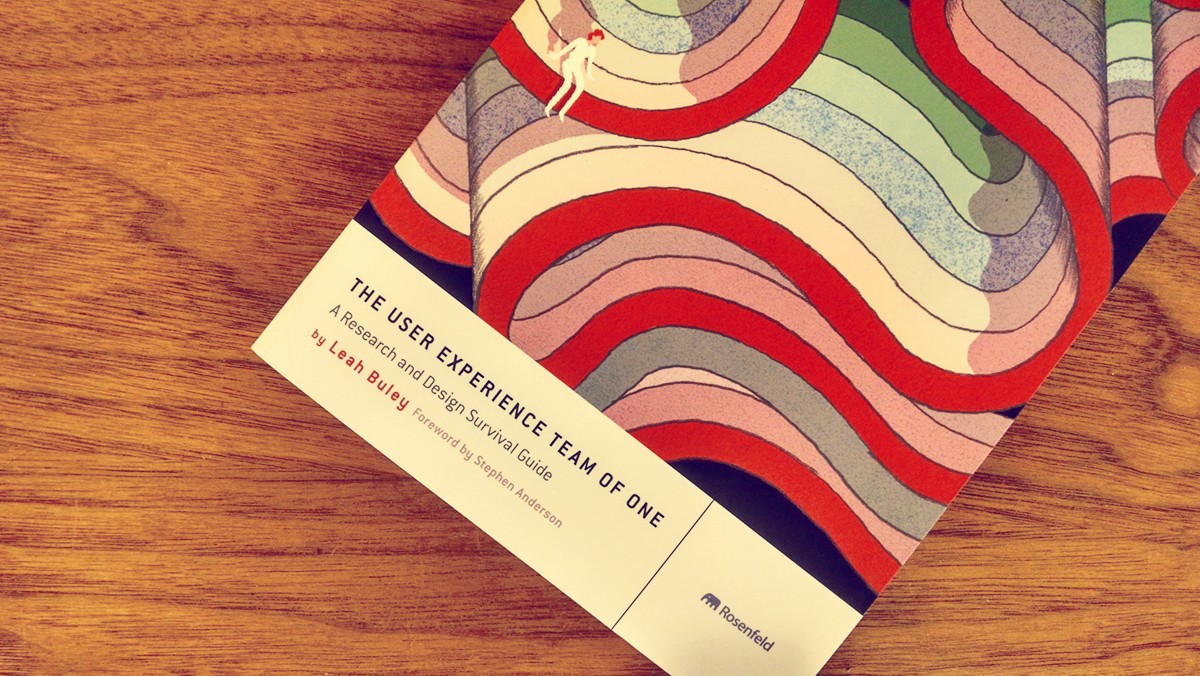 Written by Leah Buley, a veteran of the experience design industry, The User Experience Team of One is a survival guide for anyone working in the world of UX. Revealing and demonstrating some mindblowing techniques for creating big impact with less time and fewer resources, Buley's guide is essential for someone trying to make waves in user experience—whether they're just making a start in the industry or want to push their existing company further.
52. 100 Years of Swiss Graphic Design by Christian Brandle, Karin Gimmi and Barbara Junod
If you work in design, you really need to know about the Swiss Style, which influenced the discipline of graphic design all over the world. And here's the book to explain it. Taking a fresh look at Swiss typography, graphics, posters, corporate image design, book design, journalism and typefaces over the past century, the book is designed by the Zurich studio NORM and features a series of enlightening essays by experts in the field, each beautifully illustrated with stunning visuals.
53. Graphic Life
A beautifully designed book from the team at Pentagram, Graphic Life is an exploration of the work of the studio's very own Michael Gericke. Graphic Life features work from across Gericke's four decades in the industry and essays from his former collaborators, namely celebrated architect Moshe Safdie and Pulitzer Prize winner Paul Goldberger. The fascinating book can be summed up with Gericke's own quote: "I've found a graphic voice, like life, with many tones and inflections, can say quite a bit and tell quite a story."
54. The Anatomy of Colour by Patrick Baty
Colour is an integral part of design, but knowing how to use it isn't just about learning the colour wheel: it's also about understanding its deep historical roots and how we use colour as a society in practice. Thus every designer needs to read this comprehensive and detailed book, focusing on the use of colour in decoration over a 300-year period.
Drawing on a specialist archive, historian Patrick Baty traces the evolution of pigments and paint colours, together with colour systems and standards, and examines their impact on the colour palettes used in interiors from 1650 to 1960. In doing so, he highlights the distinctive colour trends and styles of painting particular to each period, which is put in context through in-depth analysis of the history of colour and the development and use of paint colours in interior design.
55. Copy This Book: An Artist's Guide to Copyright by Eric Schrijver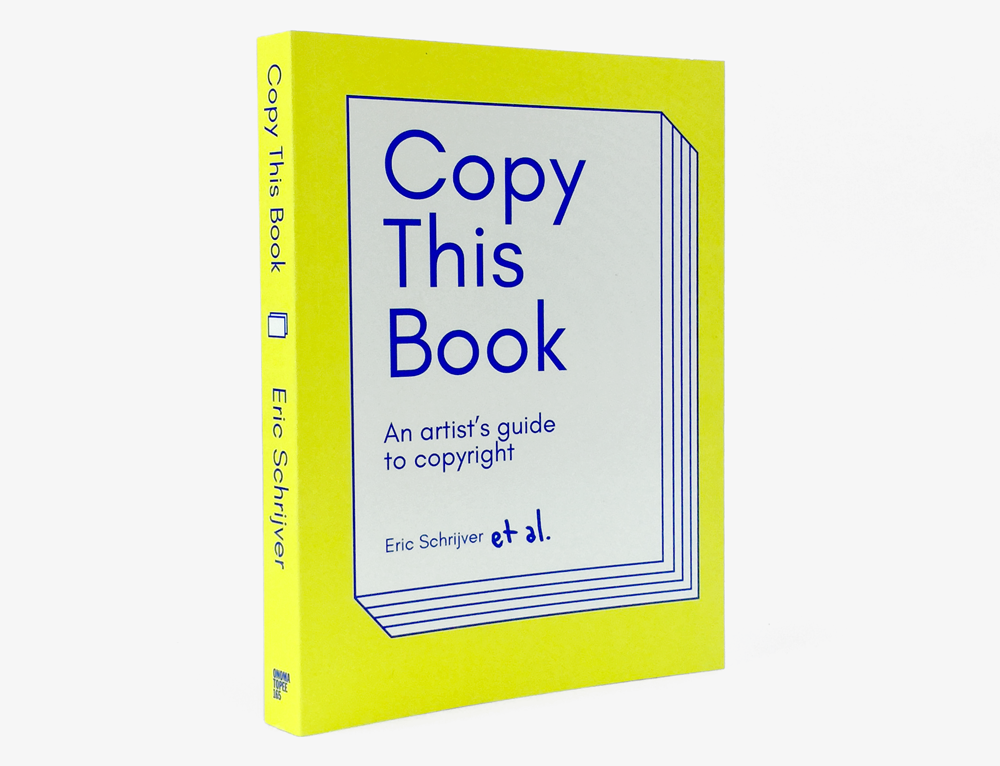 Copyright is one of the areas of law that designers struggle with most. This book offers a guide to the subject that's written in plain English, making often complex concepts easy to understand and follow. Both practical and critical, it will guide you through the concepts underlying copyright and how they apply in your practice.
How do you get copyright? For what work? And for how long? How does copyright move across mediums, and how can you go about integrating the work of others? This book answers all these questions and more and will help you keep on the right side of the law.
56. Graphic Fest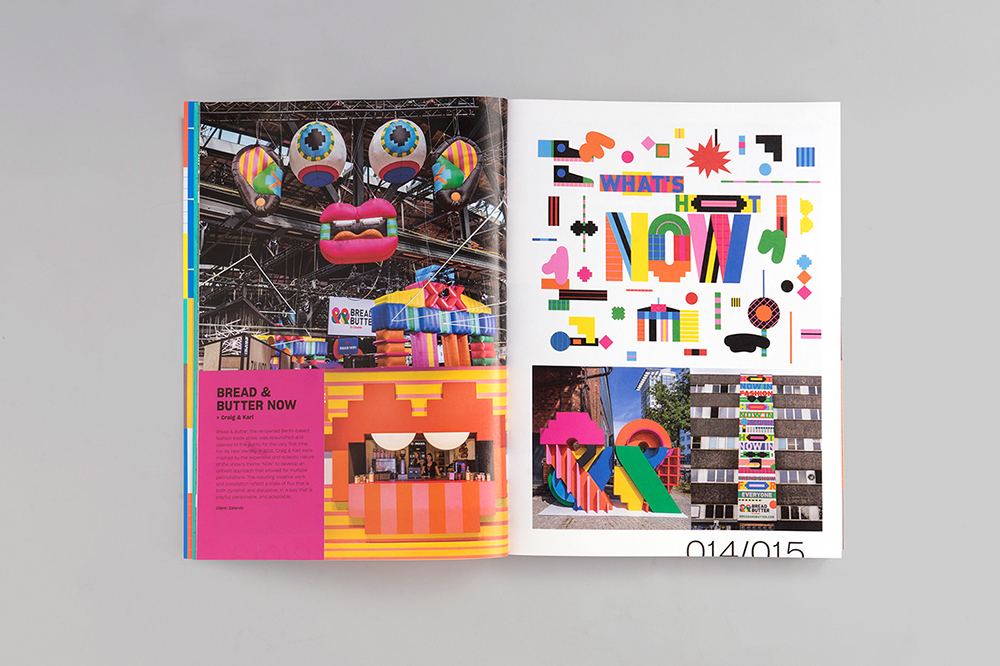 Graphic Fest takes a deep dive into the branding and design of different festival and fairs around the world. The book explores how festivals use branding, whether it be creating a fresh but recognisable theme year-on-year or making something that stands the test of time. From the Afrique Culture Festival to Geneva's La Bâtie festival, this gorgeous book really takes an inside look into festival design—excellent for both inspiration and interest.
57. Palette Mini Series 01-03
These small but chunky books are a beautiful exploration of different palettes and their varying applications across graphic design and graphic arts. All published in 2020 and at 256 pages long, the first in the series explores work produced in black and white and the striking impact they can have on a project. Number 02 looks at multicolour designs and the power and individuality colour can given to a design. The third and final (for now) instalment is all about designs in silver and gold and how they never fail to create eye-catching designs. A great series to grab off the shelf when you're looking for inspiration.
58. Basic Designs 01: Format by Gavin Ambrose & Paul Harris
Typography is the means by which a written idea is given a visual form. Effective use of typography can produce a neutral effect or rouse the passions, symbolise artistic, political or philosophical movements or express the personality of a person or organisation. This book aims to impart a comprehensive understanding of typography, to explore its history, theory and practice.
If you'd benefit from a thorough examination of how typography informs other aspects of creative design, this book is for you.
59. Basic Designs 02: Layout by Gavin Ambrose & Paul Harris
Through this book, Ambrose and Harris introduce the fundamentals of layout within the field of graphic design. It provides a guide to the effective arrangement of text and image elements within a design scheme, enabling you to learn how to create powerful forms of visual communication in both print and electronic media.
Have these beautiful books got you wanting to design yourself? Then there's no better than Shillington's innovative graphic design course where you can become a graphic designer in just three months full-time or nine months part-time on campus or online.