35 Famous Graphic Designers That Anyone in the Design Industry Needs to Know
We love graphic design. And we're guessing, as you're here, you love graphic design too. This means that we all love graphic designers too—after all, they're the ones creating the designs. Although we believe that all designers no matter where they are in their careers should be celebrated, there are some famous designers that everyone should know!
We asked the Shillington community, our students, graduates and teachers, for their favourite designer—past or present—and put them together in this handy list. We've looked beyond the usual roster of heavy hitters: there's award winners, hall of famers, Olympic Torch carriers, Google Doodlers, Black Panthers, paper crafters and more. So, if you're after some inspiration or just want to be amazed, then get reading!
Gail Anderson's career is super impressive—with stints at Rolling Stone, The Boston Globe, Random House and currently partner at Anderson Newton Design. On top of this, she is also a teacher at the School of Visual Arts, contributes to Imprint and Uppercase magazine and has co-authored numerous books, including The Typographic Universe, American Typeplay and New Modernist Type. A true powerhouse of design, her work throughout the years has remained impressive and definitely worth a look. We're not the only ones who think so—Anderson has also won many awards from major organisations, including AIGA and the Type Directors Club to name just two. The former of which awarded her their 2008 Lifetime Achievement Medal. Her work is also in the permanent collections of New York's Cooper Hewitt Design Museum, the Library of Congress and the Milton Glaser Design Archives. She's also a self proclaimed hoarder, with collections of salt and pepper shakers, bottle caps, Mexican crosses and cast iron toys.
Hey Studio and its Creative Director Verònica Fuerte have been at the forefront of the Barcelona and world design scene since its inception in 2007. For the past 14 years, Fuerte has been producing beautiful work that has become a part of her home city. They've even branded Christmas in the Catalan capital! Fuerte and her team at Hey work across art direction, branding, packaging, campaign, illustration, print, typography and digital. They've also worked for global brands like Uniqlo and Huawei but also independent smaller Barcelonian brands like Caravelle and Madrid's Hola Coffee. To top it off, Hey opened a shop in Barcelona's Gothic Quarter in 2019.
If you don't know his name, you've definitely seen some of Rodrigo Corral's work—he's designed over 500 book covers from John Green's The Fault in our Stars to JAY Z's Decoded. Based in New York, Corral is one of the most prolific book cover designers of recent times, designing covers for books that have won Pulitzer Prizes and giants of American and International literature. In addition to his book covers, Corral is also Creative Director at Farrar, Straus & Giruoux and runs his own eponymous studio. He lectures at his alma mater the School of Visual Arts and other colleges across America.
Emory Douglas is most notable for his work as the Minister of Culture for the American Black Panther Party between the years of 1967 and 1980. For these thirteen years, he oversaw the artistic direction of the organisation's newspaper, The Black Panther. His incredible knowledge of design, production, printing and illustration helped to spread the message of the BPP and was instrumental in its success—finding new ways to spread the word. As well as the paper, he also produced papers that were plastered across the Bay Area, home to both Douglas and his Party, and America—again spreading the word of the Panthers and recruiting new members. Douglas' work became as revolutionary as the organisation itself—he made use of illustration, lettering, collage and cartooning to produce memorable work that has truly stood the test of time.
Tea Uglow is Creative Director for Google's Creative Lab in Sydney—so you can imagine her work is firmly rooted in digital. Tea's work at Google's Creative Lab mainly involves working with cultural organisations—such as The Biennale of Sydney, The British Museum and Adelaide Fringe—to produce digital experiments. Working with producers, developers and fellow designers, she aims to create work that intrigues and teaches others. Back in 2018, Tea was recognised one of Australia's #OUT50 LGBTQ Leaders by Deloitte. She also authored Loud and Proud, a volume that catalogues incredible, world-changing speeches by the LGBTQ+ community and its allies.
We don't know many—if any other—famous graphic designers whose work was kick started at a housewarming party. But back in 2009, Dana Tanamachi's impromptu chalk installation at a party in Brooklyn led to a Google commission, a resurgence in the chalk lettering trend and Tanamachi's flourishing career. Custom typography and illustration became the name of the game and she soon started her own specialist studio working in editorial, lifestyle, food and fashion brands. Since, she has worked for a huge handful of different companies around the world, including but not limited to Nike, Penguin and Instagram. She's also created covers for O, HOW and the iconic TIME magazine.
Luke Choice has worked in the design industry for 15 years, cutting his teeth at some of the leading agencies in London, Sydney and New York. Though, wanting to fully dive into his own style and create something he can truly call his own he founded Velvet Spectrum in 2014. Choice has always been a huge fan of comic books and cartoons and it shows in his work. His portfolio is full of in depth storytelling intertwined with innovative, colourful illustrations and creations. Dreamy stuff. Choice and Velvet Spectrum have created work for American Express, Samsung and Adobe Max.
Typography is the name of the game for Venezuelan designer Isabel Urbina Peña—she runs her own studio in Brooklyn that focuses on lettering, book covers and designs, typeface design and branding. Her client list is equally impressive. It includes The New York Times, BuzzFeed, Refinery29, The New York Historical Society and more. Peña enjoys working on projects that have a positive social impact and is constantly working towards making the design industry a more accessible and inclusive place. She used to run Yes, Equal, a database of women in the creative fields that has now been archived.
Zipeng Zhu, or Mr Dazzle as he is also known, is an artist, designer and owner of DAZZLE Studio and homewares and clothing company, DAZZLE Supply. Working across branding, digital, motion, illustration, environmental, print and packaging, Zhu is a design marvel. He has created variable fonts for Adidas, cans for Eliqs' Love Spectrum beer and branding for Towards Utopia, an anti-racist, trans-feminist initiative that provides art, education and resources. He was also the guest on the inaugural episode of Pathfinder, Shillington's very own design podcast.

Based in Detroit but hailing from California, Lauren Hom got into her amazing career entirely unplanned whilst undertaking an advertising degree. Originally taking on some passion projects, Hom soon grew her practice into a fully fledged and fully thriving freelance practice. You will definitely have seen Lauren's work around, but she's worked for the Culinary Institute, the Washingtonian, Chobani and loads more whilst also creating properly shareable type work. Hom also runs the fantastic #HOMwork, a free weekly challenge that she started and has been sending out since 2017.
Sindiso Nyoni is a Bulawayo (Zimbabwe) multidisciplinary designer, but also illustrator, street artist and activist. Nyoni has worked as an illustrator and art director in the South African advertising industry whilst also moonlighting as poster artist R!OT. Under this guise, his work has been published both locally in South Africa and internationally in the US, UK, Spain, Croatia, Germany and Mexico. Nyoni has also served on design judging and advisory panels across Africa and was the continent's representative for Icograda's 50th World Communication Design Day in 2013.
New York-based creative Shawna X works across digital, spatial and motion—meaning that her electrifying, vivid work has graced a lot of different spaces over the last few years. Taking on screens, cars, surfboards and even a giant animated billboard for Samsung in New York's world famous Times Square, X's work never shys itself away. As well as Samsung, she's also worked for Adidas, Dr Martens, OKCupid, Squarespace and the Museum of Pizza. With such an undeniably impressive roster, you've definitely seen X's work somewhere in the past few years—pizza fan or not.
Barcelona-born, Brooklyn-dwelling Alex Trochut is definitely a famous graphic designer that deserves to be on this list. In his work—which incorporates design, typography and illustration—he likes to mix styles and genres, often finding himself inspired by pop culture, street culture, fashion and music all at the same time. It clearly pays off, he's worked for sportswear giants Nike and Adidas, newspapers The Guardian and The New York Times and global drinks companies Coca Cola and Pepsi. As well as his more corporate work, Trochut has also worked with some of the biggest bands in the world. Namely The Rolling Stones, Arcade Fire and Vampire Weekend, which he developed a visual language for.
Top graphic designer and art director Gabby Lord is a name we're sure you'll recognise—if not for her amazing work, then definitely for her absolutely fantastic newsletter OMGLORD. In the latter, she offers her weekly thoughts on design and creativity whilst also sharing some handy resources for her fellow creatives. In her design work, which focuses predominantly on branding, she aims to create democratic and strategic responses to briefs—solving problems in ways that you would never expect. As well as her design practice and newsletter, Lord also founded and oversees Broads Down Under, a database of women and non-binary people in the Australia design industry, which promotes representation and equal opportunities.
British designer, art director, illustrator and artist Kate Moross has been running their own studio, Studio Moross, since 2012. Moross and the studio focus mainly on music-related projects, designing the posters for Manchester's annual Parklife festival, artwork for Spotify's Renegades: Born in the USA podcast hosted by Barack Obama and Rod Stewart and also the staging, merch and posters for the Spice Girls 2019 comeback tour. In other words, Moross' influence on how the music world looks in recent years has been MASSIVE. As well as their design work, Moross has also directed music videos for Jessie Ware, Simian Mobile Disco and more. Interestingly, they also ran the Olympic Torch, through Lewisham, South London, before the 2012 London Olympics.
Leta Sobierajski is a New York-based designer who creates her unique work by combining traditional graphic design with photography, art and styling. Running a design studio with her husband and collaborator, Wade Jeffree, Sobierajski works in a wide range of disciplines—ranging from branding and art direction to installation and video. She's worked with a large variety of clients— like the Tate Britain in London, the AIGA Eye on Design Conference and fashion houses, Gucci and Comme Des Garçons. Her unique styling and processes mean that her work stands out and is instantly recognisable.
Though known in his time as an artist, a lot of the work Aaron Douglas produced would now be considered graphic design. A key player in the Harlem Renaissance movement, Douglas cleverly blended notions of Art Deco and Art Nouveau with connotations of African masks and dances. Though, in his illustrative style he detached himself from these traditions and clearly communicated his African heritage—eventually developing a distinctly African and African-American style of design. Douglas was also a regular figure of Black Harlem nightlife—which both inspired his work and led to his murals adorning the walls of many Harlem venues. He's best remembered for his illustrations for Alan Locke's The New Negro Movement and James Weldon Johnson's epic poem God's Trombome, as well as his murals Aspects of Negro Life for the 135th St branch of the New York public library.
Originally from Colombia, but now living and designing in Tasmania, Jo Roca is Creative Director at For The People, a branding agency with studios in Sydney, Perth and Tasmania. They also won AGDA Studio of the Year in 2019! Jo strives to create design work that is impactful, not about hype—understanding the impact that design can have on non-for-profit organisations. She came to this realisation whilst working on a rebrand for The Sydney Cats & Dogs Home, which cleverly captures all animals past, present and future that go through the shelter in the logo and branding. That's 3000 animals a year—to put it in context.
Louise Fili has been running her own design studio since way back in 1989 so she has been in the game for a while—she even mentored Dana Tanamachi who we spoke about above! Fili and her studio work specifically in branding and packaging for food products and restaurants. Her client list includes Marcus Samuelsson of Red Rooster fame, Sarabeth's preserves, Juliana's Pizza and the Mermaid Inn and Oyster Bar. Prior to starting her studio, Fili was also art director of Pantheon Books for 11 years. At Pantheon, she designed the covers for a whopping 2000 books. She's also written and co-authored many books on typography in both English and Italian. And, of course, a career like Fili's doesn't go without countless awards—she is a member of the Art Directors Hall of Fame, has lifetime achievement awards from the AIGA and the Type Directors and has received the Frederic W. Goudy Award for Excellence in Typography.
Walls, packaging, cars, shoes, clothing, books, magazines, galleries and people have all been touched by Timothy Goodman's design. A top graphic designer, illustrator and muralist Goodman has worked with clients all over the world, including Airbnb, Google and Netflix. Not complete with that, he has also written a book called Sharpie Art Workshop, released a line of t-shirts for Uniqlo and co-creates five side projects, including Build Kindness Not Walls and Friends With Secrets. We are sure that you've encountered his work somewhere—whether on a wall, the aforementioned t-shirts or even a bottle of wine from Aldi.
The late Japanese graphic designer Ikko Tanaka created a style of graphic design that was uniquely his own. In his work, he merged Modernist principles and Japanese tradition, creating an incredible body of work for companies across the world. Throughout his career he worked with Mazda, Issey Miyake, Hanae Mori and created posters for cultural institutions both in his home country and for Japanese cultural events across the world. He was also the first Creative Director of Japanese retail company Muji—famed for its minimalist, no-logo approach to household and consumer goods. He is credited with developing the concept with marketing consultant Kazuko Koike and interior designer Takashi Sugimo.
Born and raised in the Big Apple, Jon Contino has been a staple in the design and branding community for many years. Running and creative directing his own branding studio, named CONTINO. The studio has produced work for TV, streetwear and sport—they recently redid the Chicago White Sox's wordmark for the first time in 30 years. On the side, Contino also hosts The Nose Knows podcast which is described as "the cure for the common design podcast". He also published his first book Brand by Hand in 2018 and runs a Contino Workshop, a hand lettering masterclass.
Paula Scher is arguably one of the most influential designers of all time—and a name you're definitely all familiar with. Working in Pentagram's New York office for the past 30 years, Scher has been a familiar face in the industry since her groundbreaking work for The Public Theater in the mid '90s. Her design legacy stretches far and wide across her home city, the US and the world—to name a few clients, she's worked for Microsoft, Shake Shack, the Museum of Modern Art, the Sundance Institute, New York City Ballet, the New York Botanical Garden, the United States Holocaust Memorial Museum and the New York City Department of Parks and Recreation. In fact her legacy is so great, she served on the Public Design Commission of the City of New York from 2006 to 2015.
Australian designer Kitiya Palaskas loves to bring craft into her work. Using handmade techniques and traditional craft methods that she reimagines in contemporary ways, she creates props, installations, content, illustrations and workshops that are an absolute treat for the eyes. Packaging for chocolate, album covers, DIYs, piñatas and window displays have all been hand crafted out of card, felt and other materials in bright, bold colours. Palaskas is also super passionate about sharing her love for handmade culture, especially in our digital age—she even published a craft book called Piñata Party.
Craig Oldham is a British designer who works under the guise The Office of Craig Oldham. Proudly Northern and based in Manchester, Oldham has worked across film, TV, art, retail and education to name just a few. Some of his larger projects involved working with Manchester City Football Club, Chester Zoo, Creative Review and the rebrand of the Brit Awards with fashion icon Vivienne Westwood. He is also Creative Director of Rough Trade books and published his own book called In Loving Memory of Work, a visual record of the UK Miners' Strike in the 1980s.
Noemie Le Coz is an Australian designer who, in her words, aims to put the fun in functional. She likes to add a sense of play into work which results in a gorgeous portfolio which is, for lack of a better word, fun. Her work for brands—like Casper, Billie and Smalls—aims to distill the core message down to its clearest and freshest visual form, something that she definitely achieves every time. As well as her independent practice, Le Coz is half of creative studio Little Troop with her husband Jeremy and has previously worked for Pentagram, RoAndCo Studio, Hugo & Marie, Partners & Spade, Google Creative Lab and Apple.
Another name we know you've heard before, the late Saul Bass is a legend in the design world. He is best known for his work in the film industry, designing both posters and film title sequences for some of the biggest directors and films in history. Two of Bass' most famous film posters are for Alfred Hitchcock's Vertigo and Stanley Kubrick's The Shining, designed 20 years apart in 1960 and 1980 respectively. And both are still well remembered and appreciated today. Aside from his work in film, Bass was also a prolific logo designer designing some of the most widely recognised logos in American history, including United Airlines, AT&T and Geffen Records.
The punk designer. Jamie Reid met Malcom McLaren, best known for managing the Sex Pistols, while studying at Croydon Art School in South London and the rest is history. Reid's aesthetics went on to shape the British punk scene during its heyday in the 1970s and '80s. Taking pop and nationalistic images and combining them with a ransom note-style lettering is how he created his most famous work—notably the cover of the Sex Pistols' God Save The Queen. Over the past 50 years, anarchist Reid has maintained a role in both design and politics, publishing zines to merge his two passions together. His work can be found in the permanent collections of the Tate and the V&A in London and MoMA in New York.
Luis Pinto is a Mexican graphic designer and illustrator, living and working in Guatemala. His super expressive and colourful work is influenced by folk stories, daily routines, graphic novels, art history and pop culture. This mixed bag of influences is beautifully complimented by Pinto's experimentation and use of different mediums—together they create a wonderful portfolio of work. He's designed and illustrated for Google Doodles, Little White Lies, Easyjet, Culture Trip and bags of more great clients.
The undisputed queen of colour, Morag Myerscough is a British designer and artist, who heads up her studio, Studio Myerscough. Myerscough's work can be characterised with its expressive use of colour, often using neons and other brights, and intelligent use of pattern. Working in both 2D and 3D, Myerscough's work always perfectly embodies her mantra: 'make those happy who are near and those who are far will come'. Her installation work has appeared in cities all over the world, from Las Vegas to Leeds and Manchester to Mexico City.
Starting her career as a book typesetter, Canadian designer Marian Bantjes has constantly developed and flourished her practice since joining the freelance world back in 2003. When it comes to her work, intricacy is the name of the game—her extremely detailed letterforms and decorative design have appeared in publications and on posters across the globe. Though organic and fluid to the naked eye, Bantjes' work also has an underlying structure and formality that allows her work to have the flourish it has become known for. It's this mingling of formality and flourish that has made Bantjes' work as influential as it is today.
Founder and Creative Director of &Walsh, the incredible Jessica Walsh runs one of the world's best known studios—one of only 36 led by women in America. It's hard to look at the past ten years of graphic design without looking at Jessica Walsh. Back in 2010, she was hired by Stefan Sagmeister at his studio, then called Sagmeister Inc. Two years later, at the age of 25, Walsh was helping run the show, becoming partner and Sagmeister & Walsh came into being. Seven years later, she founded &Walsh and their output has been prolific since. Walsh even hired Shillington Melbourne graduate Stephanie Halovanic to be part of her team at &Walsh. Walsh is also the founder of Ladies, Wine & Design, a community of female creatives with 273 chapters across the world on six continents (the only one missing being Antarctica).
Austrian graphic designer Stefan Sagmeister is best known for his work in the music industry. He's designed album covers for some of the biggest bands of all time, including The Rolling Stones, Lou Reed, JAY Z and Aerosmith. He has received two Grammys for his work for Talking Heads and Brian Eno, in 2005 and 2010 respectively. He ran Sagmeister Inc. from 1993 to 2011 before promoting the aforementioned Jessica Walsh to partner and forming Sagmeister & Walsh, which they ran together until 2019. The previous year, he was named Austrian of the Year by Die Presse, an Austrian national newspaper.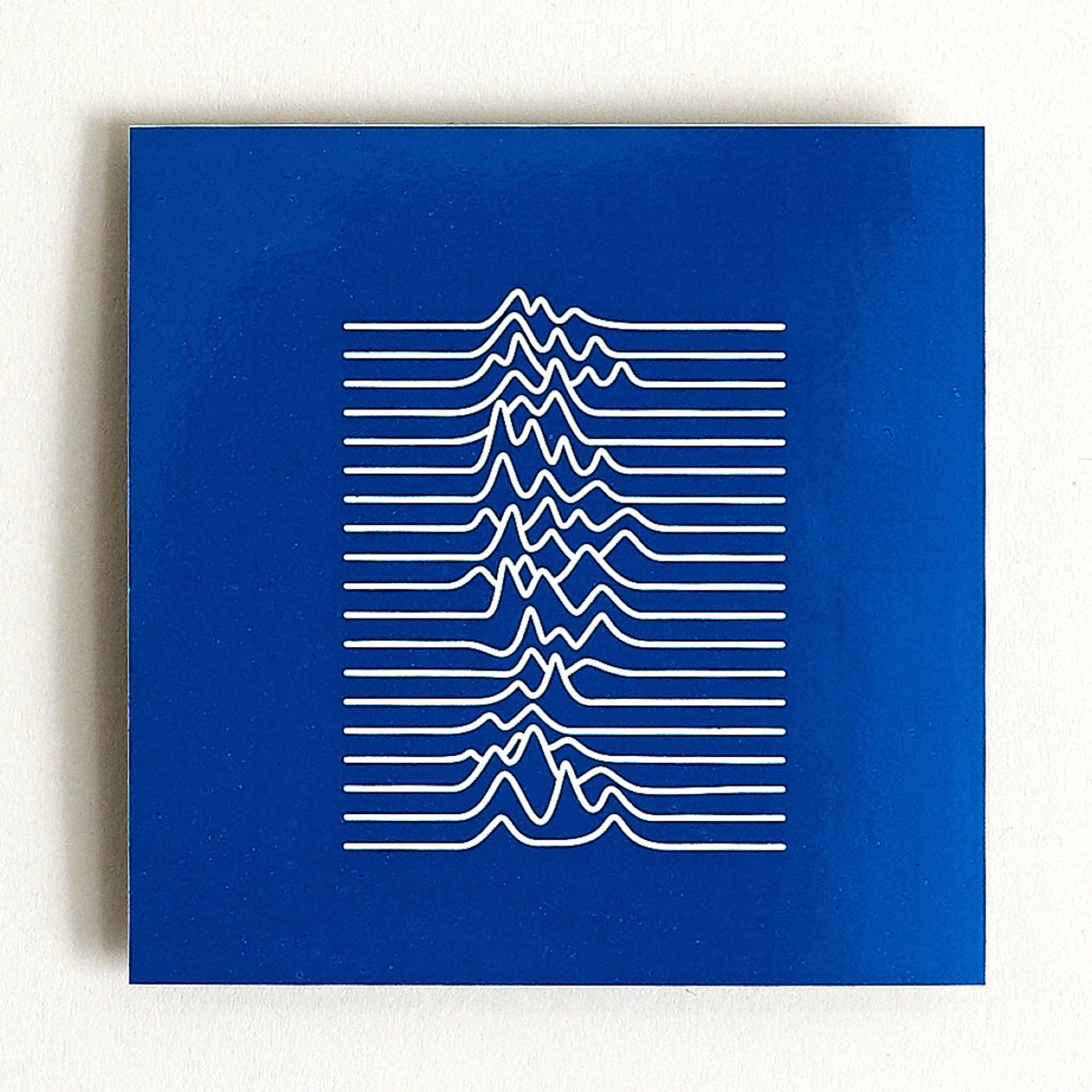 Unknown Pleasures, the Joy Division album that Peter Saville designed the sleeve for might be one of the most reproduced pieces of graphic design ever. It's been put on t-shirts, beach towels, plates and an entire Raf Simons collection. It's also been parioded as a scene from The Simpsons and as a döner kebab—but imitation is the sincerest form of flattery, right? All this shouldn't put a dampener on Saville's importance, though. His design work for Manchester's Factory records shaped an era of both design and music. Saville's work featured in its own exhibition at London's Design Museum in 2003.
Another of the Pentagram heavyweights, Michael Beirut has been a partner at the firm in New York since 1990. Throughout his career, he has worked across many different disciplines—for instance he designed the wayfinding and environmental graphics for The New York Times Building, a brand and packaging for Saks Fifth Avenue, redesigned The Atlantic Magazine and designed the logo for Hilary Clinton's 2016 presidential campaign. In other words, it's hard to get around New York without bumping into one of Beirut's designs. As well as designing, Beirut is also a lecturer, design critic, writing articles for the New York Times, and co-founder of online magazine Design Observer.
Obviously there are loads more designers—famous and not—that are creating truly inspirational work, but these 35 are definitely a good start. Want to follow in their footsteps and start designing yourself? Shillington's graphic design course is the perfect way to kickstart your graphic design career.